Events, Occasions, And Earrings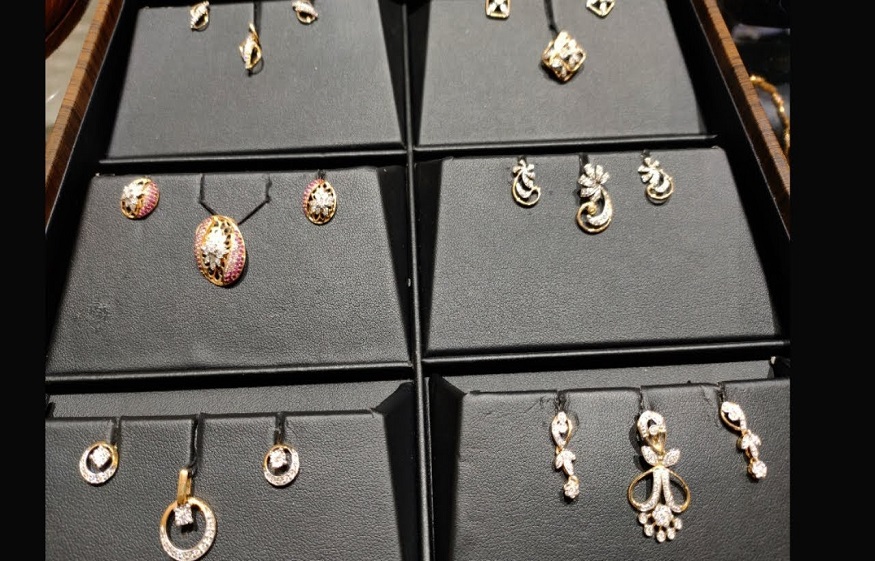 Jewellery can be worn for several purposes. One of the basic reasons why we love to wear jewellery is because it accentuates our best features and draws attention away from the features, we don't consider the best. Jewellery symbolizes commitment, dedication, love, and celebrates bonds. Gifting jewellery not only says that you care about the other person, but it also says that you are thoughtful and considerate. It shows that you like and cherish the relation and shows admiration and mutual respect. Jewellery is the perfect gift to give to your loved ones to mark milestones.
A lot of times, you wish to buy expensive gifts like pure gold rings and you do not know the size. Some gifts are more versatile and you don't need to think about these things. Such gifts include pendants, bracelets, earrings, and more.
Let us look at a few ways you can style your earrings to make them pop.
Chandelier earrings– Chandelier earrings look gorgeous with traditional attires. These are perfect to be worn for parties. They can make you sparkle at a party and you can be in the spotlight for your opulent look. If you are wearing chandelier earrings, you can skip a heavy neckpiece. You can wear bangles or a heavy bracelet with this. That is why these are ideal to be worn with clothing that hasa closed neck or a high collar.
Studs – These are the most adaptable type of earrings and you can very rarely go wrong with these. Studs can be worn daily, or even at parties. If you are wearing solitaire earrings, you can pair them with a delicate chain and a matching pendant. A diamond exudes grace and confidence when flaunted in its natural beauty. The minimalist approach is always a success when it comes to jewellery. Studs of diamonds, sapphires, rubies, and other precious stones make just as much of an impact. These can be worn at your office or an event.
Hoop – Hoops are the most malleable piece of jewellery. Depending on the type and texture these can be worn to parties with an evening gown or can be coupled with shorts and a tee to create the ultimate casual look. These can range from simple hoops to hoops with embedded jewels and many more designs. The variety in metals also makes for interesting variations in hoops. Different textures, like twisted metals or thread covered hoops, can make for great casual wear.
Ear cuffs – Ear cuffs are a bold statement and they can elevate the glamour quotient of your look. These have come to light recently and depending on the event you are attending; you can decide the kind of ear cuffs you wish to wear. Geometrical patterns make for quirky jewellery that can be paired with bold colours and unconventional clothing. Diamond studded or delicate designs can be paired with a gown, dress or even a stylish pantsuit.
Pairing earrings with the right dress or clothing can be tricky and should be done in a way that the earrings get noticed for their beauty and charm. All thanks to online shopping, getting pure gold earrings has never been easier. You should wear jewellery that you feel comfortable in because the most important thing is to feel like a million bucks.