Latest Stunning Ruby Necklace Designs Complementing Your Outfits!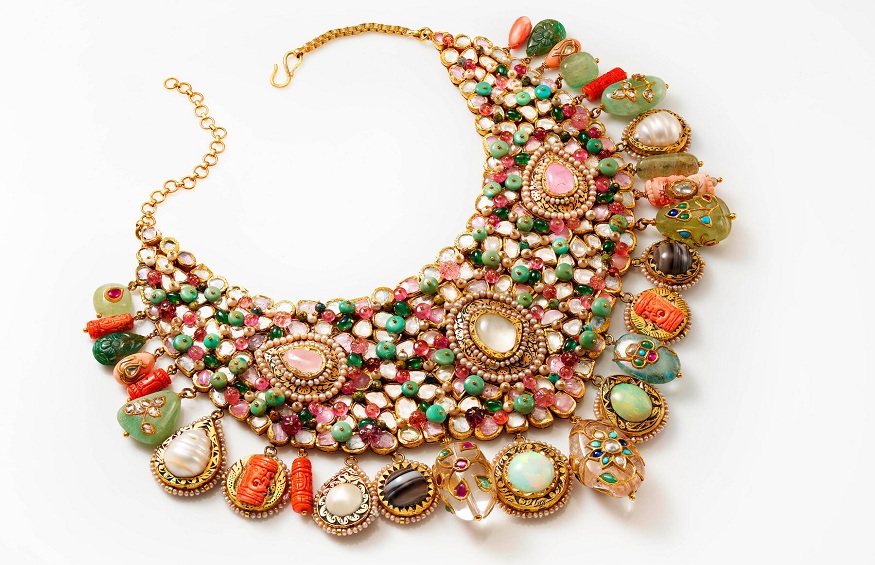 The fiery red gemstone is a must-have for every jewel collector. It reflects elegance and looks chic when worn correctly. Apart from the look and feel, it is a gemstone that improves health and mental stability. It brings calmness and boosts courage to the wearer.
How to identify the original ruby?
Ruby is a red gemstone. However, there are different saturation of the shade ranging from light red to deep red. Real ruby will have an even tone and is almost blemish-free. Sometimes it may contain minor blemishes that are invisible to the naked eyes. Through a microscope, these blemishes can be seen.
What are the benefits of wearing ruby?
Gemstones contain certain natural elements that help align different aspects of life. The fiery red ruby consists of great powers that can uplift your life in many ways when worn regularly. Here are five benefits of wearing ruby.
It improves blood circulation and regulates blood pressure.
It helps boost self-confidence.
It keeps negative thoughts at bay.
It is strengthening the immune system.
It resolves personal conflicts.
Stunning ruby necklace designs that will complement your outfits!
Ruby solitaire pendant –A simple chain with a ruby solitaire pendant can be worn every day. This combination can be paired up for casual outings, brunches, and even when you are home. If the chic fiery yet minimalistic look and feel is your style, then a ruby solitaire pendant is a must-have in your jewellery collection.
Ruby tennis necklace – Tennis design is popular among women who prefer simplicity over a heavy look. It is a single strand of ruby studs that sits elegantly around the neck. A tennis ruby necklace is an exquisite piece that can be worn at formal occasions, weddings, and even black-tie events.
Two strand ruby bead necklace – If colourful beads are your favourite, then a ruby bead necklace will be your go-to for ethnic wear. Two lines of ruby bead necklace will give you that uber contemporary look.
Three-strand ruby choker –A three-strand ruby choker set with drops of pearls will give you a rich look. A truly versatile set when it comes to bridal jewellery. It not only compliments lehengas but also looks stunning when paired with white wedding gowns.
Ruby and freshwater pearl necklace – The fiery colour of ruby with the serenity of pearls is certainly a match made in heaven. A simple strand of ruby beads and pearl can be worn daily. You can pair it with dresses, kurtas, and cotton sarees.
If you are looking for a necklace with a splash of colour and bling, then your search ends at ruby necklaces. A piece of versatile jewellery that can complement almost every outfit in your cupboard for most occasions.