6 Furniture Pieces That Make the Perfect Addition to Any Living Room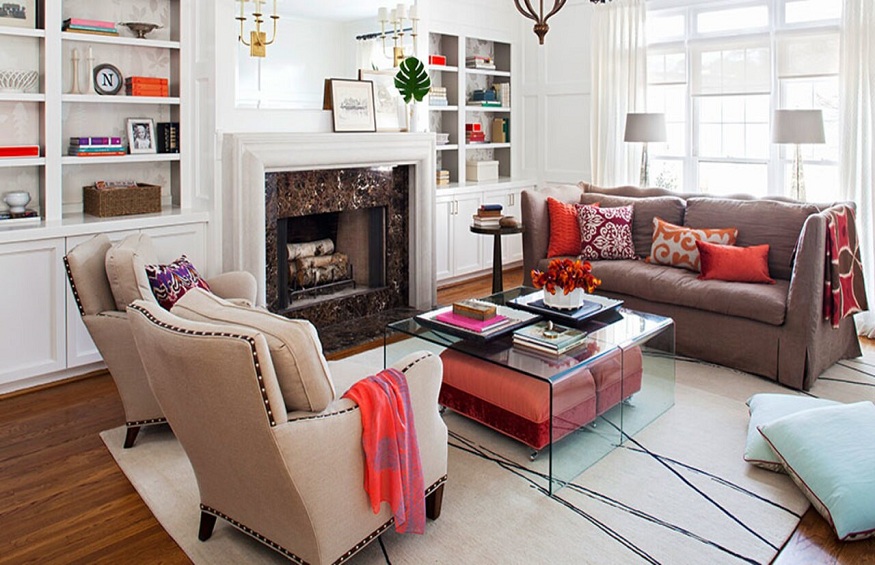 Shifting into your apartment can put you through a rollercoaster of feelings, you are excited, happy, thrilled, and a little worried too. You want to make everything is perfect in your house, from wall paint to furniture to the tiniest of all details like the rug and the curtains. While you have checked out all the lucrative pictures of plush living rooms online, you feel the pressure of recreating that look. Don't fret, let us help you with some basic must-have furniture in the living room to begin in, after all that's the most important element in your house.
1. Sofa Set: We are sure that the first piece of furniture that comes to your mind too when we think of the living room is the sofa sets. It occupies most of the part of your space and you would want to make a wise pick. It all depends on a lot of factors like your budget, what kind of theme you have in mind to name a few. If you have more like a long hallway, use a section or L-shaped sofa to create a boundary and covert the rest into the dining space. You can explore various stores of furniture online and see what designs of sofa sets are trending the most. Remember sofa sets are the primary seating for your guests, so make sure to close on the most comfortable ones.
2. TV Unit: After the sofa, the next piece of furniture to scout should be the TV cabinet.TV often takes the focal point of the living room and it demands something stylish and yet functional to hold all your entertainment gadgets like a set-top box, remotes, gaming consoles, etc. You have wall-mounted ones or something that can be placed on the floor, pick the one that is in line with your décor idea.
3. Accent Chair: An accent chair is a must in every modern living room. It's like creating a personal cozy corner in your bustling living room. Nothing can beat an oversize armchair overlooking the wide window of your living room.
4. Center Table: Any living room no matter how well laid out, looks staid without a stylish center table. So that's the next piece of furniture that you should look out for. These days center table is more than just a table to plot your legs on while watching TV or a table that holds your living room essentials like a newspaper. Center tables have become a style statement these days.
5. Ottomans and Poufs: Why rely only on the sofa sets for seating? Why not create addti0onqal seating with some comfy ottomans and poufs. These make a cute addition to your living room, taking the style a notch higher.
6. Side Tables: A beautifully carved side table beside your sofa to hold your favorite vase with colorful bloom adds so much beauty to your living room. Don't forget to add this to your list.
Above 6 furniture pieces are a great addition to your living room without making it look cluttered. Happy shopping.