How to Make your Flight Comfortable 5 Tips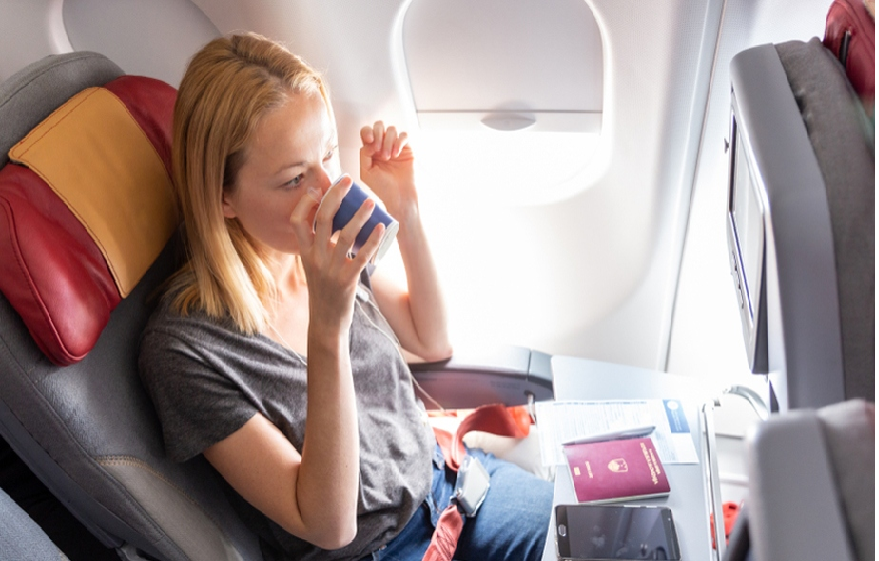 Flights are known to be more comfortable than many other forms of transport. Moreover, some tips can add to your comfort. Keep reading to know these in this post.
Flights can be long, tedious, and tiring, especially for those who don't quite enjoy the experience. Sitting in one seat for long hours, restricted movement, etc., can take the fun out of travelling. However, your flights don't have to be that tiring or boring. Let's look at five tips that can help you make the flying experience comfortable for you.
Pack Smartly: When you are 30,000 feet above the ground, you have limited options to make your flight fun and comfortable. However, carrying a few essentials such as a neck-pillow or headphones will ensure you are comfortable and have a good time at the airport and the flight. Download a few movies on your phone or carry a book to read. If planned right, flights can offer you a perfect recluse from the noisy urban life. Sit back, relax or indulge in something you like doing and enjoy your flight time by carrying these items to your flight.
Dress Comfortably: Unless you are a business traveller and have to attend a meeting right after you land, there is no need to wear a suit or a formal dress to your flight. You'll be spending hours on the flight, depending on the duration of your journey. Thus, it is essential to dress comfortably. For instance, I prefer flip-flops or sneakers or loafers instead of boots. Also, layer up with a scarf so that you don't feel cold when the cabin gets chilly.
Join a Mile Program: Mile programs can help you save money on flying cost and make it more comfortable by entitling you to some benefits. Depending on the program's level you have reached, you may be eligible for a cabin upgrade, priority check-in, complimentary seat selection, etc. Not just that, but you may also get access to the airport lounges that provide complimentary food, beverages and lots more at the airports. Many of these programs are free to join, and some allow you to earn miles from a wide range of airlines, making it easier to level up in the program.
Choose the Right Flight: The flight you select will determine your comfort or discomfort in your travel to a great extent. Thus, choose one that aligns with your needs. For instance, if you are travelling from Pune to Bangalore, look at the Pune to Bangalore flight schedule and select a departure and arrival time that matches your desired comfort. If you are not a morning person, avoid taking an early morning flight. Moreover, also select the right seats at the time of booking. Do you prefer an aisle or a window seat? Do you like sitting in front of the aircraft or middle or at the back? Some of these seats may cost you extra, but they can surely be worth the added comfort.
In-flight Tips: It is also important to follow some in-flight etiquettes to make the whole journey comfortable and less tiring. Especially the long-haul flights can be quite exhausting. Some tips that can help you;

Keep yourself hydrated by carrying your own water bottle.
Eat and drink light, and avoid dehydrating food and beverages.
Keep stretching your legs while seated to improve blood circulation.
In case of long-haul flights, move around the cabin once the seatbelt signs are off.
Flights can be comfortable and fun with the right planning and preparation. Depending on your flight duration, use these tips next time when you are taking a flight to get the most out of your flying experience.