Eyeglasses for fashion? 4 tips to nail the perfect look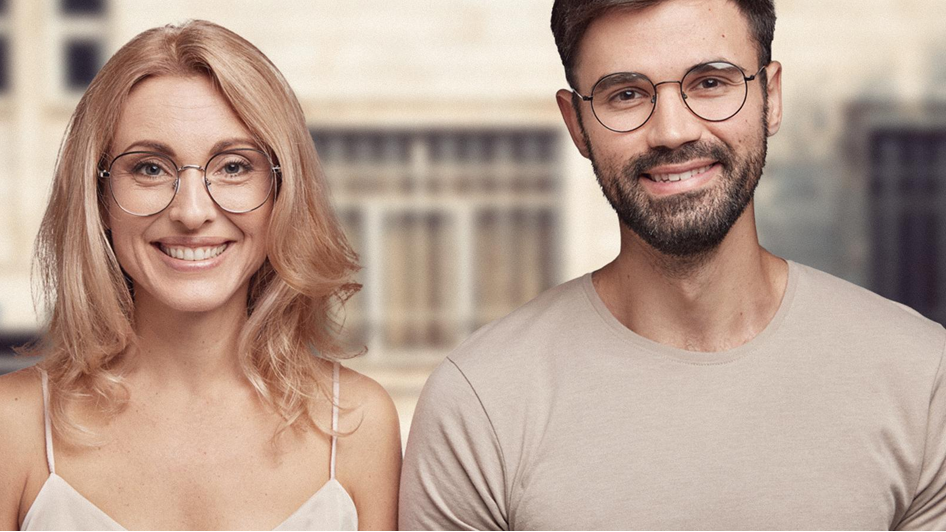 For years bespectacled people were called silly names due to their glasses. People used to pick on them and tease them about their specs. However, a lot has changed since then. Specs are not dull anymore; Even the people with 20/20 vision are sporting a frame.
Wearing glasses for fashion
Well, the change was bound to happen. No one can resist the spectacular frames available in the market today. With their cutting edge designs and exotic styles, they have something to offer for everyone.
Whether you use them to see good or look good, wearing glasses has never been more fun. The different frames have become an extension of your personality. And there are glasses for every occasion as well. You cannot wear the same pair of glasses to the gym and the office if you want to make a fashion statement.
If you are looking to make  glasses frames work for you, here is how you should style them.
Match them to your face shape
Whether they have a prescription or not, glasses won't enhance your appearance if they are not going with your face shape.
There are so many frames and styles available today. But just because a frame style is in trend does not mean that you could try it too. Your glasses are going to be on your face. If you end up choosing the wrong shape, it will ruin your whole look.
The rule of thumb when selecting glasses is to choose a frame that has what your face wants. For instance, a round face needs some angles and lines that square or geometric glasses offer. And if your face has sharp angles and features, use the subtleness of round specs to get a softer appeal.
However, certain frame styles look equally good on every face shape. For instance, cat-eye women's glasses are one such versatile style that flatters almost every profile.
Match them to your skin tone
Your frames have a way of bridging out your skin tone like nothing else. One way to find out your skin tone is by the colour of your veins. If they are more bluish or purple, you have a cool skin undertone. But if they appear to be more green, you have a warm skin tone.
Silver metallic frames look good on people with cool skin undertones. Other colour options at your disposal are blue, grey, purple, pink and tortoiseshell (rich yellow and brown). Try to stay away from golden undertones as they won't create a flattering effect on your skin tone.
Gold metallic frames look nicer on warm skin types. You may also go for rich colours such as red, green, yellow, coral, beige and brown.
Consider the occasion
When you are shopping for a frame, you must consider the occasions you will be wearing them. If you are looking for a pair of glasses to make you appear intellectual at the workplace, geometric glasses won't do you any good. But, a rectangular or browline frame in men's glasses can make a hell of a difference giving you that professional look.
If you are off to a party with friends, you can let loose and try more exotic styles in geometric or oversized frames. If you are aiming for a modern chic getup, transparent glasses will serve the purpose.
There are so many styles and so many occasions to wear them on. You should go with the vibe and choose the right frame shape to make the most of every moment.
Pair them with the right colour
If you are into colourful frames, this is one more thing that needs your attention. Use the colour wheel to know the complementing and contrasting colours of your eyeglass frame.
Colourful prescription glasses can breathe a new life into your look if only you can hit a coordinated look. The best tip is to wear the same shade of glasses as your outfit. Or you can go for a contrasting shade of specs to get a more eye-catching look.
If you don't want to be bothered about matching your frame to your outfit, go for transparent glasses. They are subtle and don't look overwhelming. When you pair them with subtle colours, they create an understated look that gets more attention to your see-through eyeglass frame.
Author: I'm Jaylin: Guest post service planner of Leelija and full time blogger. Favorite things include my camera, traveling, caring my fitness, food and my fashion. Email id: [email protected]