The Best Way to Start Saving Money Shopping Online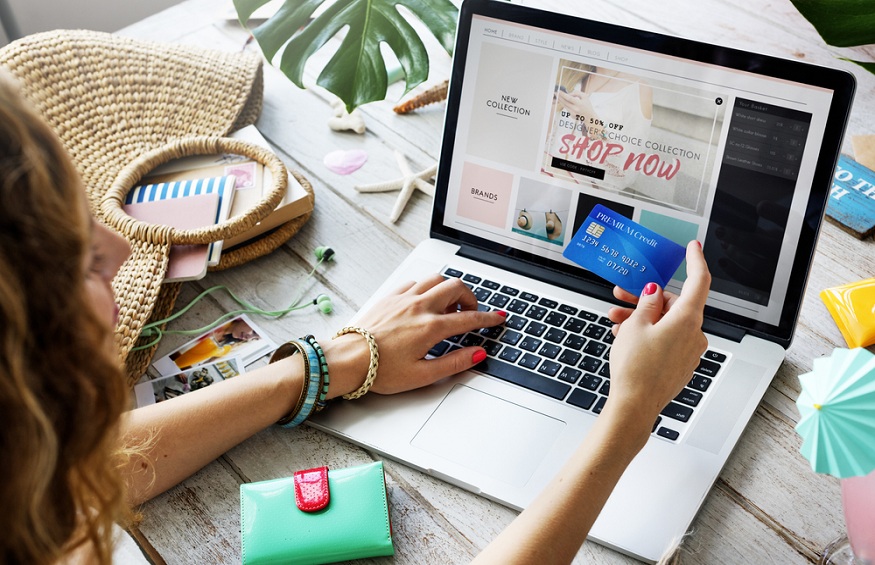 Perhaps it's the pandemic, but online shopping is booming. There was a 22% increase in online shopping over the Black Friday period making it the biggest online shopping day ever in the United States. Analysts say that this isn't just a pandemic thing but that it's a trend that's going to last.
If you love shopping online, you'll love how you can save money when you do. But are you making all the savings you could? Read on to learn the best way to start saving money every time you shop online.
Shopping Cart Alerts
If you aren't in a hurry, placing a few items in an online shopping cart might be a clever strategy to save money. Many online retailers will notify you if there is a price reduction on items in your shopping cart.
You can even watch the competition grow if you have the same items in shopping carts from several online retailers. Wait for the online deal to get sweeter before you buy.
Shop for Returned Items
Have you ever returned items after making an online purchase? Wonder what happens to them? Some retailers sell these returned items on an "as is" basis at amazing discounts.
The item may be perfect but the packaging might be damaged. Sometimes the item isn't perfect. For many items, it doesn't matter.
Do you care if a garden tool has a scratch on it? It's going to have scratches on it the moment you start to use it anyway.
Just look at the description of the item, check the reason for the return and the size of the discount. When the discounts are huge a little scratch really doesn't matter that much.
Free Shipping
When you shop online, remember that shipping is part of what you pay for. If there's no specific shipping charge, check the price of the product. You might find that the cost of shipping is rolled up in the price.
When comparing prices, take a little extra time to compare shipping costs. It can make a huge difference to the overall cost of that item. It may be better to make multiple purchases at once and have one shipping charge than to make multiple purchases on different occasions and pay for shipping each time.
Sometimes the shipping charge is waived if your shopping cart total exceeds a certain amount. The saving in shipping could pay for an extra item in your shopping cart.
Look out for coupons that give you free shipping. There's free shipping at bath and body works with a coupon designed to lure you back to complete your purchases. All you have to do is leave items in your shopping cart.
Check for Coupons
Many online retailers provide discounts to coupon sites. They do this because people browse coupon websites for bargains. The online retailer hopes to encourage people who would not otherwise have purchased to do so.
You can make this marketing strategy work for you. Why pay full price when a Groupon or other coupon site gets you a discount? A quick check every time you make a purchase is all you need to do.
Loyalty Clubs
If you are a regular shopper with particular online retailers, consider joining their loyalty club. Their loyalty club may offer you perks that are not available to non-members.
There may be opening offers to encourage you to sign up. Discounts and coupons are the typical opening offer. As a member of the loyalty club, you may also get exclusive offers.
Loyalty clubs sometimes offer reward points. You can use the points to get discounts on future purchases.
If the emails start to irritate you, unsubscribe to them. Alternatively, you could set up an email address for your online shopping. This means your shopping email, newsletters, and offers will not clutter up your personal email inbox.
Click and Collect
Online shopping can be a convenient way to browse and search for the best deals. You can check alternative products and several retailers in a short time. It can be a great time and effort saver as well as a way of saving cash.
After you've decided on your purchase, you may have the option to pay for shipping or collecting the item directly from the store for free. If the store is in a convenient location, you may be able to make a big saving on shipping charges by collecting your purchase yourself.
The Sale Plus Coupon Deal
When you get a coupon, check the expiry date. You may find that you don't have to make the purchase immediately. Hold back from completing the purchase and you might find that the price goes down. A sale price plus a coupon reduction is a great way to save twice.
Cash Back
When you purchase through a cash-back website you make money every time you buy something. These websites have affiliate links in them so that can track the purchases you make and reward you for your purchase.
The reward may be only a few cents a time but it can mount up on big-ticket items or regular shopping. This is especially good for you if you would make the purchase anyway