Rise in The Trend of Online Education In India- A Study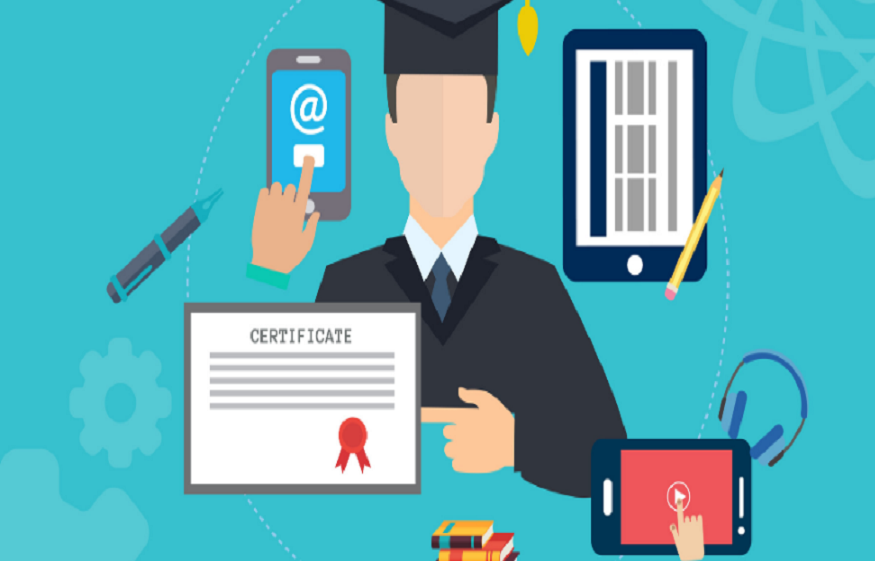 Online education can be described as a media-based, remote, or asynchronous learning system assisted by certain instructional systems. It can also be defined as a formalised teaching and learning system dedicated to a specific subject. It is possible to learn through electronic media and the internet. Online education is inexpensive and does not necessitate the use of unique locations for education.
Online education has a long history in India, with All India Radio and Doordarshan's broadcasting space for telecasting recorded educational programmes for both higher education and school-aged children. Even though many educational institutions, such as the UGC, IGNOU, and NCERT, used All India Radio and Doordarshan's services, there was still a need for learner interaction because all of the broadcasting was in recorded form. Online education in India has progressed rapidly in recent years, making it one of the most highly debated subjects in the field of education. It has removed some of the significant drawbacks of traditional classroom education, such as location, accessibility, transportation, and cost.
Academic activities in any educational institution have come to a halt as a result of the lockdown situation caused by COVID-19, and the negative impact is widely noticeable among students. Fortunately, technological advances in 2020 allowed for the development of a virtual classroom by bridging the gap between teachers and students who could learn from their own homes' comfort. In another case, Millions of students in India every year go to other countries for better education and employment opportunities. Moreover, they spend a lot of money in this process, but with the advent of more advanced forms of online education, students have the opportunity to get the same quality education sitting right at their homes.
With the vast well of information and knowledge available on the internet and countless online courses, many people in India prefer to study online. Furthermore, many companies and universities are offering such courses, some even for free. One major issue in this regard is the quality of the courses being offered. Needless to say, there are even individuals who get scammed into getting admission to some courses but never given the opportunity to utilise the classes as classes were not held. Therefore, students and professionals alike have to sign up for legitimate companies and courses after thorough research.
Not only courses but also the development of computer hardware and software have allowed individuals to take up Online Training. Several prestigious universities now deliver training, bringing world-class teachers and professors to teach students. Online training courses include MBA, MSc, MCA, BA (Hons), Executive MBA, Retail, and Digital Marketing. As to every debate, both supporting and denying opinions co-exist in this regard.
For instance, Online education allows anyone to learn something beyond the basic concepts. A learner has access to unlimited and recent topics. They have global experts available for them in niche subjects – something otherwise not affordable or imaginable for many. Online programs allow people of a broad age group to learn at their own pace, without inhibitions, and without compromising their other responsibilities. While at the same time, making use of the internet for entertainment is pretty common, but using the internet for online lessons is a big challenge. Many teachers may not be well-versed with creating digital content and conveying it effectively online. A sudden expectation from them to upgrade and from students to adapt is unfair.
For both students and teachers, online education opens up a world of possibilities. However, it has the potential to exacerbate inequality in India's socio-economic fabric. All of our online education, online employee time clock strategies and interventions should aim to be inclusive. India will be shown the way forward by good vision, sincere efforts, and time, and online Education is all set to transform India's education scenario.